The Mercat de l'Olivar is located at the historic city centre of Palma. Constructed in 1951, the bright Mediterranean-style building comprises two perpendicular halls that meet in the middle like two arms that reach out to embrace an open square, inviting you in to discover and connect.
Forty-seven years after its construction, the Mercat de l'Olivar restructured into a company that assembled all of the merchants operating at the market. In 1998, the company obtained a public license that allowed them to undergo to extensive renovations concluding in 2003.
The fish, meat, fruit and vegetable vendors' guilds then reorganised and relocated into their own interconnected areas. The result is an airy, well-organised hall with an organic, collaborative atmosphere. The building's design enhanced the diffusion of natural light throughout the entire building, creating a luminous, Mediterranean space.
The installation of escalators linking the ground floor and the upper floor improved access to the market hall and internal traffic flow, and new ceramic flooring ensures smooth, attractive and clean paths for our customers, their shopping carts and market suppliers.
Texts on Distribución y consumo by Juan Ignacio Robles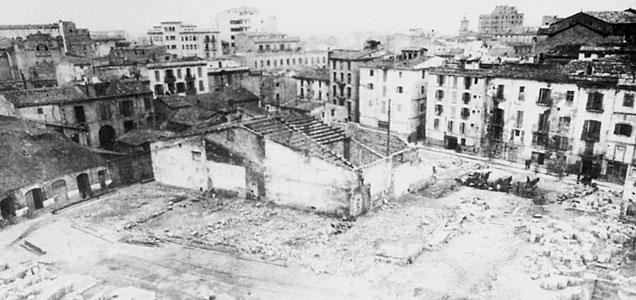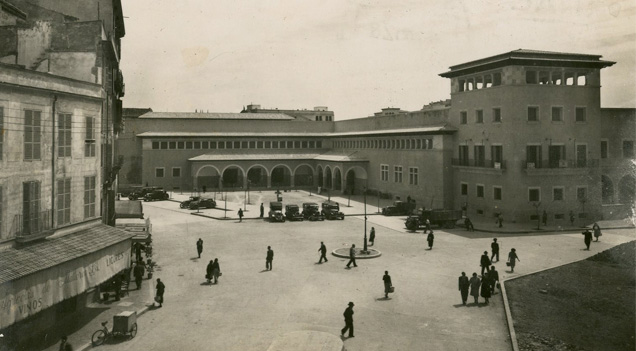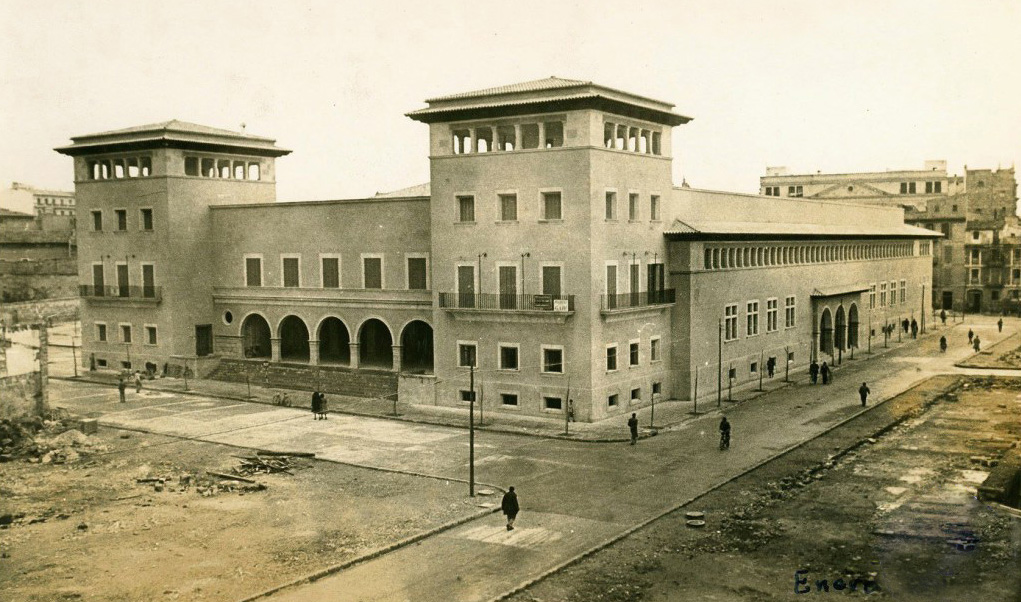 The Mercat de l'Olivar is one of the most important edifices of our city. It is not only the largest but also the most complete market hall in Palma. A stately yet plain building with a light facade, elevating out of the city's heart and on the route through the old town with easy access from all four sides.
This video from the Spanish film library shows how it all started: the Mercat de l'Olivar in its 1st phase. It was an important historic occurrence when the most important grocery market on the island started its business in the city centre of Palma de Mallorca.
Mercat de l'Olivar has reinvented itself to unite the best Mallorcan culinary traditions with modern cuisine. The market is home to the latest trends from all around the world that complete its diverse international selection. Continued improvements and services such as pre-ordering make shopping and enjoying these products even easier for our customers.
Mercat de l'Olivar features 16 fruit and vegetable stands, as well as 25 stalls for fish and seafood,9 meat and poultry booths and 9 kiosks for cheeses and cold cuts, in addition to 22 stands with richly varied selection of gastronomical establishments alongside which joins to 18 merchants with complementary services available from their renovated shopping gallery.